HOBS
The following types of hobs are available:
SPUR AND HELICAL GEAR HOBS
PRE-SHAVING GEAR HOBS
PRE-GRINDING GEAR HOBS
STRAIGHT AND INVOLUTE SPLINE HOBS
SERRATION HOBS
SPROCKET HOBS
WORM GEAR HOBS
TIMING BELT HOBS
SPECIAL HOBS
BASIC PARAMETERS:
Range:0.1 Module to 40 Module and 64 DP to 0.8 DP
Start: Single or Multi Start
Accuracy: AA, A, B & C (as per DIN 3968)
Forms : Non-Topping, Semi-Topping, Topping, finishing, pre-shaving, pre-grinding, with or without protuberance, full fillet etc.
Material : M-2,M35, ASP 30 etc.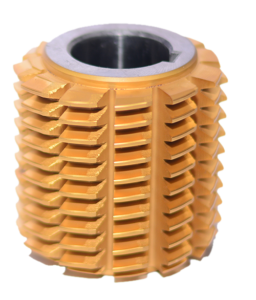 GEAR SHAPER CUTTERS
Types:

DISK TYPE SHAPER CUTTERS
SHANK TYPE SHAPER CUTTERS
HUB TYPE,DEEP COUNTERBORE TYPE SHAPER CUTTERS
BASIC PARAMETERS:
Range : 0.3 Module to 14 Module for Spur and Helical Gears.
Profile modifications : chamfering, topping, protuberance, flat or fillet roots
Accuracies : AA, A, B, C to DIN 1829.
Material : M2, M35, ASP 30 etc.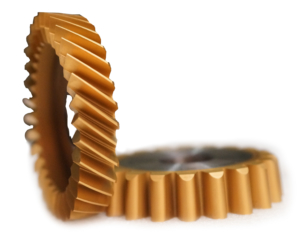 GEAR SHAVING CUTTERS
Types:
Conventional, diagonal & underpass.
RANGE:
0.8-8 Module and 30-3 DP
170 mm to 260 mm PCD.
MATERIAL:
M2, M35, ASP 30 etc.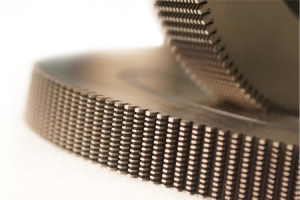 GEAR MILLING CUTTERS
TYPES:
INVOLUTE GEAR CUTTERS-DP and Module series in the range 0.3 Module to 55 Module & 64 DP to 0.5 DP.
SPLINE MILLING CUTTERS
SPROCKET MILLING CUTTERS
Form Relieved Milling Cutters for involute and special forms.
CONIFLEX CUTTERS
Coniflex Cutters For Straight bevel Gears
These are used for cutting Straight bevel gears.
Gears cut by these cutters can be crowned in a lengthwise direction.
We supply these cutters for following machines
Coniflex G104/102 type
Coniflex G114 type
They can be supplied in M-2 and ASP2023 material with various coatings like TIN or TiALN.